A peek behind the curtain.

October 10
The Importance of Honest Friends, Good Editors, and Different Personality Types
My last entry for Each Holy Hour, "The True Substance of Our Lives," went through several substantial edits.  The original began with a description of how I've been decluttering my house over the last several months–not to brag :), but I'm on my ninth Goodwill load.  And I filled a big dumpster with an embarrassing amount of junk that has accumulated over the last seven years.  I gave a shout-out to Marie Kondo and then transitioned to the metaphor of cleaning out the junk from our inner lives.  I was rather proud of the sentence where I described coming around the corner of my soul and finding another knick-knack to toss in the give-away pile until Lindsay burst my bubble with a comment to effect of, What are you talking about?  I'm a little lost.  Are you really throwing away knick-knacks in your soul?
This piquant comment brings me back to the title of this Back Page.  Lindsay has played this role for me over the years, and certainly since we started co-authoring Each Holy Hour.  We're well-matched, since, like her lovely house, her thoughts and speech are dauntingly well-organized, and I, in turn, am pretty easy-going about letting go of the chaff when she points it out for me. I think she often gets the short end of the stick as she wades through the considerable clutter in my mind and like a magician, whisks away the cloth to reveal the prize.  Presto!  And I quickly agree–that's what I was meaning to say all along!
So here's to friends who unclutter us when we can't see clearly for ourselves.  Oh, and here's to my uncluttered kitchen as well.  See, I found a way of bringing this back to my original point.  Not a knick-knack in sight.  Just lots of implements for drinking tea:

June 3
In our last Consider, I mentioned that my puppy did some damage to the carpet.  This is one of several spots where he got his teeth into an obliging loop and, somewhere deep in his lab brain, the thought occurred to him, "Let's see what happens if I pull this!"  It turns out that what happens is that his human mother wants to cry.
Arlo, we do love you.  No, really, we do.
-LJI

June 1
And we're back…
Again!
Thanks for hanging with us through all our on-again-off-again relationship to this project. We truly love the opportunity to write for you, for ourselves, and for one another.  For us, Each Holy Hour feels important and life-giving — a small way to interact with the things that are best in us. Yet, like so many good things, it has a way of falling off the top of our to-do lists. Please know, that we're grateful you're here, sticking with us through our sporadic offerings. To all of you who have emailed, commented, shared, forwarded to a friend: THANKS! It means a lot to us. To all of you who haven't reached out, but continue to read: THANKS!  In whatever way you are interacting with Each Holy Hour, we're grateful you've stuck with us on this journey!
In early May,  Kim and I got together for a few days in Spokane, WA.  Spokane is our typical meeting spot, since it is midway between our homes (okay not really midway, it's definitely a shorter drive for me).  There, we followed our time-honored agenda of drinking tea and walking along the river trail. Rinse. Repeat.
And as always, after all our tea drinking and walking, we had to visit the good fortune cat in the front window of Sushi.Com (seriously, the real name of a non-virtual restaurant).
Amid all our walks and coffee shop time, we ended up buying each other the same mug as a little nudge back to Each Holy Hour.  Drinking our tea (or coffee, hem hem, guilty-as-charged) from these mugs, is our daily reminder that this project fills us up, settles us down, and helps us savor all the goodness we are steeping in.
So cheers to you for being here with us.  Drink up!
-LJI
September 18
A little wisdom dispensed with my tea:
And then I came across this in the parking lot of Target:
If I hadn't seen that Van Gogh quote, would I have even noticed these leaves as I got into my car? 
Words not only grow our minds, they grow our hearts too.
-LJI

September 12
I just wanted to take a moment and say "thank you" to all of you who are a part of the Each Holy Hour community.  Throughout much of this past year when we have been sporadic, to say the least, with our EHH postings, I've felt perturbed with myself that this project has been lost in the general press of life.  Kim and I are both super grateful that you are willing to hang with us through, as the Book of Common Prayer calls it, "the changes and chances of life." Please know that every single read, comment, share, like, etc… means a lot to us.  As writers with novel projects that are loooong on work and short on audience, we appreciate the opportunity to write for a community, to have work that goes out into the world and has the chance of intersecting with readers.
There's a barrage of media vying for your attention.  We're thankful each time you choose EHH.  Our hope for our work is that it always gives you something to enrich your inner life, something that, in the words of Walt Whitman, will "be good health to you…/And filter and fibre your blood." Or in this case, your mind and heart.
And now, this precious pup is done patiently biding her time.  She would like me to stop quoting Song of Myself and to actually get outside so she can get on with Whitman's business of bequeathing herself to the grass she loves and looking under boot-soles. No doubt it will be good health to the both of us.
Thanks again for being part of the EHH community.
-LJI
September 11
Several years ago, Kim gifted this solar powered Good Fortune cat to my eldest, her godson, Corin. The provenance of their mutual enjoyment of this funny little cat remains a mystery to me, but I have since come to appreciate its daily presence.  It waves even in the dimmest of light, and though I hate to invest a piece of mass-produced plastic with any special space in my heart, I do find it's unfaltering little wave oddly cheering.  Moreover it feels like a continuous greeting from Kim's family to mine.  And that is good fortune indeed.
I'll leave the other *one-of-a-kind* gifts Kim has given her godson for another Backpage post when we need a laugh.
-LJI

July 23

A little exchange from Italy…
Interesting how a trip can at once be dreamy and disorienting.  Have any of you experienced the same odd combination?

June 17
After a (too) long hiatus, Each Holy Hour is back in the saddle.
As you may have read in this week's Consider, I recently had to make some decisions about where to put my energy and attention.  After a year of teaching middle school language arts at a small private school, I struggled with deciding whether to extend my time in that position.  There were so many things I loved about teaching in that environment and, yet, it was a year of incredible intensity for my family.  While I wrestled with decisions about what path to pursue, Kim was one of the few people who bore witness to the stress of this year and reflected it back to me with honesty.  Friends like that are hard to come by.  Here's a little screenshot of a recent text exchange after I sent her my first Consider in many months.
Happy to be back in this space with you all!
-LJI

September 28
Kim sent me a draft for her Consider this week with the following introductory comment:
If you follow The Back Page, you'll know that Kim's worry about dead-dead trees is a reference to the Jane Austen quote we use as shorthand for scrap this draft and begin again: "I will not say your mulberry trees are dead, but I'm afraid they are not alive."  That sly Jane.
After some consideration, Kim started over, re-working a new meditation around the same Robert Frost poem, "The Most of It" that had launched the first draft.  I received this email as an intro to draft 2:
That Kim, she just makes my day, every day.  Gone are the brownies.  Sad times.
Someone send that girl a new pan of tasty treats,
LJI

September 12
About Summer
Summer.  From a week in coastal VA learning history to the warm ocean in NC, from the hills of MT to the rugged coast of OR, we packed it full of delight.  I ate and drank far too many good things and enjoyed the company of exquisite people, like Lindsay (above) in June.
About Dear & Beloved Dogs
Our summer ended sadly with the tragic and violent death of our beloved family dog–a small tragedy in the scope of the world's troubles, but one that touched our family deeply.  Our daughters, especially Beatrix (above) who witnessed his death, have been processing their grief, and we have been so grateful and humbled by the kindness of our friends and family.
Charley came to us via rescue anxious and a bit tweaked from his neglectful family, but as we built trust, he came to be an exceptionally wonderful, faithful, and affectionate dog.  Many were the walks.  Many were the nights of snuggling.  My daughters loved him dearly.  When we lost him, our grief was real and deep.
We can't replace the good dogs in our lives, but thankfully our hearts are infinite and capacious.  Our family is in the process of adopting a rescue dog who, at first glance, is as different from Charley as you might imagine.  Five feet from her nose to the tip of her tail, Jemma is a rescue border collie/lab mix.  Honestly, when this train of a dog came into our house at first, I felt apprehensive–but just two short days later of hikes, playtime, and rest, she has won me over.  What a wonder, to love a dog!
And what good dogs have to teach us is priceless.  As we went for our first hike without Charley, our daughters mused, "What was Charley's favorite trail?"
"The one he was on," I answered.  May we all be able to find that same joy in the present moment.
–KLC

September 10

It's been a whirlwind, these past eight weeks.  In mid-August, I accepted a 1-year teaching position at my kids' fabulous school.  Within days, curriculum guides and rubrics crowded out the novels stacked on my bedside table.  I began to think of little besides language arts lessons for middle school students.  I thought back to the books and discussions that nurtured my own love for writing, that taught me how literature is the province of the heart's biggest questions.  I dreamed those teacher dreams.  Literally.  "I haven't dreamed this much about 8th graders since I was in 8th grade," I told my husband one morning as I tried to pry my eyes open.
But honestly, this opportunity is a dream for me.  I get to explore subjects I love in a community of inquiry.  Kind of like Each Holy Hour.  Or like Each Holy Hour with a lot of middle schoolers who read dystopian fantasy and manga. Like I said, a dream.
-LJI

July 27
Summer, I laud you and your flying days!
Just said goodbye to lovely people and ended almost three weeks of a wonderful visit.  In the sudden calm of yesterday–from 12 people in our not-very-large house (plus a very filthy dog) to just me all of a sudden–I found myself suddenly ready to read again.  I started Empire Falls by Richard Russo.  His tight, often humorous prose hooked me with that familiar delight of reading a good book.  An unparalleled pleasure.
In the melee of the past busy weeks, I did find a quiet earlyish-morning moment to begin reading The Naked Now: Learning to See as the Mystics See.  So much of Richard Rohr's ideas in this book resonate with me, as if I thought the same things for many years.  I love to hear them articulated so well.  Really enjoyed his semi-recent interview (listened to it twice!) on Krista Tippett's On Being.
What are you reading this summer?  It's okay if it's just magazines and Tiny House books–I've done my share of that sort of reading too.  My great and perennial weakness?  The UK edition of Country Living.  Sheep farming, craftspeople, village fetes and dreamy houses: an anglophile fantasy.  All part of the sweet, happy mishmash of our lives.
Happy Summer to all of you!  And Linds, if the smoke gets too bad, flee to clean air and shores of the PNW.  I'll leave a house key under the flowerpot for you.
P.S.  I finally washed the dog last night.  He turned from grey back to white.  Soap and water–wonders, both.
-KLC
July 6
Hi K!  That cross-stitch was a wedding gift, lovingly made by our friend Rachel.  Rachel is an alum of my parents' vast, well-used, and bustling home: The Josstel.  You live with much the same spirit of hospitality as my folks do.  And like them, your house is often full with people who stay for a night or for months together.  I love the simple message of Rachel's sign and truly wish such a blessing on every coming and going in my life.  Joy to all who enter herein, peace to all who depart.   Beautiful.  May it indeed be so.
July 4
(K writing):  How hard it is to get down to any kind of internal work these days.  "The mind slips sideways in this place" (Enchanted April).  I sit down to write at long last and my attention wanders out the window, laces through the wind chimes, disperses into the rustling leaves of the cherry tree bending over the hammock. . .which is indeed perhaps where I belong right now!  (So my heart tells me).
L, I wanted to highlight this lovely thing from our visit together last weekend–the only cross-stitch in your home–hanging by the mirror in the guest room.  I loved it.  It describes perfectly how I feel when I enter (and depart) from your gracious home and from your gracious selves.
June 29
Two days ago, discussing Linday's Consider this week.
She writes:  I am trying not to freak about Consider, Working on it, but have started 3 different ones and scrapped them all. . . .
Kim:  It's no wonder that you are having a time with this week's reflection–just think of all that has been happening in your house, and all your energy extended outward.  Maybe just write about that.
Lindsay: Good idea.  I think I'll pick up on your simple gestures theme.  I was going into theoretical physics but it was making me feel tired.
Kim:  You're kidding!  Theoretical physics?  Making you tired?  Nooooo waaaaay.
(Then there's some discussion about how nasty Kim and Lindsay's old carpets on their stairs are.  Lindsay picks up here with Theoretical Physics, which she does indeed end up writing about:)
June 28
Well, K, I've only found a few items belonging to your family here, which all things considered, is rather astonishing.  One bag.  One toothbrush.  Two mismatched socks.
Such a rich time, enjoying our beautiful corner of the world together over many cups of tea, much laughter, and a wee bit of wine.  We should have skipped that trip to World Market though and avoided knocking over their entire display of patio furniture.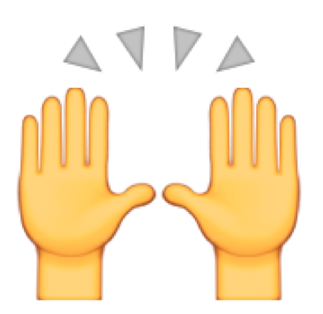 Here's my two favorite pictures of you from our trip.  I love the kanga draped around your shoulders, a little bit of Kenya always shines through.
And then there's this peaceful moment we grabbed.  Maybe not a holy hour, but a holy half hour certainly.
Thanks for making the drive to Montana with your beautiful family.  Expect a package soon with some mismatched socks.  xoxo – L
June 16
Thanks K!  Such a pleasure to get to discuss the concept of vocation with some bright, kind, and incredibly thoughtful young adults.  One of them wrote down a quote for me that was on his wall growing up:
"Watch you thoughts for they become words.  Watch your words for they become actions.  Watch your actions for they become habits.  Watch your habits for they become character.  Watch your character for it becomes your destiny."
Here's a pic of some of the crew in the middle of the workshop.  Coloring with oil pastels is great at any age.
I left with a full heart.  What can be better than being with people as they consider what makes them truly come alive?
It was nearly 10pm when I got in my car for the hour and forty-five minute drive back home.  But, so near the summer solstice, there was still light in the sky.  Here's the parting shot.  The island is called "Dream Island."  Fitting, isn't it?
June 15
L, thinking of you presenting today on Vocation.  I am trusting it is going well!  You're going to rock it–I mean, you are living into your vocation right now (we both are) despite the fact that we make a pathetic pittance at our odd jobs.  It is a good thing–though I suppose money would be an added bonus at some point before we are old and grey.  The rewards are unquantifiable.
Last night I came across Mary Oliver's poem, "Goldfinches," and it reminded me of your reflection.  Love these last stanzas:
. . .the silvery down, they carry it

in their fancy beaks

to the edge of the fields,

to the trees,

as though their minds were on fire

with the flower of one perfect tea–

and there they build their nests

and lay their pale-blue eggs,

every year,

and every year

the hatchlings wake in the swaying branches,

in the silver baskets,

and love the world.

Is it necessary to say any more?

Have you heard them singing in the wind, above the final fields?

Have you ever been so happy in your life?
–Mary Oliver, New and Selected Poems, Beacon Press 1992.

June 14
Email from K to L regarding L's "Consider:"
How about this for a pullout sentence:  "In the middle of the finch storm, I had a deep sense of. . . ."
love that one.  I love "finch storm," though the more I think of a storm of finches out of the context of your reflection, the weirder it gets.  Alfred Hitchcocky?  I don't know.  I LOVE it in context.
What the heck is a koan?
xoxoxo
June 13
From K to L about L's clear, concise response toK's faith ramblings on the BackPage (below):
June 11
Hey Kim,
Thanks for kicking off this discussion.  You mentioned important elements of your faith-story included a childhood where questions were welcome and literature fed your imagination.  These were two hallmarks of my family's orientation as well.  Through engagement with these, my parents instilled a sense that faith is not something fragile, not something once-won, but something dynamic, pliable, hardy and alive.
Once, in a homily, I heard the word "belief" was derived from the word "beloved."  Unyoked from its original context, the modern sense of belief has lost its nuance and become more about mental assent then trust in one dearly loved.  Though I live in language, recite creeds, and write in order to understand where my heart is going, I've learned that all the words we write and say are just the beginning.  Beyond them the adventure begins, the Beloved beckons.
Thanks, Kim, for keening into this adventure with me.  Here's a little line from Walden fitting for this journey: "I did not wish to take a cabin passage, but rather to go before the mast and on the deck of the world, for there I could best see the moonlight amid the mountains.  I do not wish to go below now."
In all things, but theology especially, go before the mast!  The moonlight amid the mountains is unspeakably beautiful.
With love,
L
June 9
Arg!  Hey, Linds, apparently that paragraph in this week's Consider made some people feel uncomfortable–the part about bumping into our limitations and looking into the sky, waiting for a superman.  I went on to write that we must be the hands and feet that change the world.  By this I didn't mean to deny the existence of God.  Instead I meant that we are material, the actual material, through which peace, justice and love are spread in the world.  God works through us.  This is incarnational reality.
I do feel as if perhaps we should clearly identify our spiritual backgrounds.  So I'll go first: I was brought up in nondenominational, evangelical churches.  Growing up in Bangladesh and then in Kenya, I saw that the Church is not limited or defined by just one culture but dynamically, actively forms communities where healing, justice and reconciliation can occur. That said, there were negatives I saw in the church which my parents acknowledged and we discussed together.  They also never offered pat answers to questions that have no pat answers.  Why is there so much suffering in the world? I once asked, and my parents answered that they didn't know, but that God was compassionate, loving and present with those who suffer.  How could there be sure what we believe isn't a big trick? I asked my father once, and he said he thought the same thing sometimes.  My imagination was steeped in wonderful literature as well as the Bible, my parents showed me what generous community looked like, and I learned to find my identity as a child of God, one who is valuable and loved and must always love others sacrificially.
As a college student, I discovered the Episcopal Church and the liturgy, sacraments, and rich imagery and tradition gave me wings.  After four years steeped in evangelicalism in college (as I child I don't remember hearing the word 'doctrine;' suddenly I'd heard too much, seen too many rich Christians making their faith into businesses with the right glossy words and phrases).  My husband and I fled the evangelical church and our hearts never returned to it.  Over the years we've been Episcopal and Mennonite and tried a Quaker Meeting as well, looking for what rang true to us: clear notes of simplicity, community, mystery, and service.  I am little concerned with what I think are 'peripherals' of faith and wholly devoted to a few central truths: God loves us, God desires us to love, this world is charged with God's presence, we are the ones to show that grace through community, vocation, contemplation, service, and love.  Much of life we live in grey area, in God's great shadows where we can move (Rilke wrote something like that, also "I live my life in ever widening circles. . .")
Now I am fascinated by what unites us with people of all walks of faith and spiritual backgrounds.  I love poetry, music, art and the natural world for their ability to frame questions and kindle conversation in myself and between others.  I want to work for a language that many people, regardless of background, can hold in common as we learn from each other.  In this world of ours where we are still and in some ways increasingly dualistic in our thinking, I want to be able to hold both, and.  I believe the words of Teresa of Avila, that "All shall be well, and all shall be well, and all manner of things shall be well;" I also believe it is we who are asked, in whatever capacity we are given–whether it is speaking or teaching or writing or being a friend or just waiting–to bring that incarnational and sacramental longing into reality.
And I am still very much a follower of God and a passionate devotee of Jesus, and I'll tell you so, and then I'll listen to your story.  We are, all of us, travelers on the same road.
Oh, Linds, it's late and I've written too much–definitely.  One rambles after midnight.  But it is troubling for me to hear that people think I don't believe in the existence of God.  For it is my center from which point my life radiates.  This presence has 'settl[ed] into my bones, and now my soul is free' (Teresa of Avila again) to live fully with others and in this good world of ours.  And because I am free, I do not have to articulate it constantly in order to make it true.  And then, as Madelene L'Engle said once, " I am a writer.  That's it.  No adjectives.  The first thing is writing.  Christian is secondary."
Please, my dear, your thoughts, even though your kiddos are now out of school and working time is limited!  xo
June 8
I'm excited about this!!!!  L put these together and ordered a bunch of them to just send out into the world.  I hope we get some good responses!  She already wrote one to a couple she sat next to on a plane who were on their way to see their son in the ICU.  It is so good to be able to give love to those around us, even if we only intersect with them for an hour or a few moments.
Also, Re: that youtube video of the Flaming Lips I linked in this week's Consider. What a great song–but MY GREAT AUNT MARTHA, there is SO MUCH BLOOD coming off that man's face.  I almost lost my breakfast.  Seriously.  He must have clocked himself terribly on that lamp post.  Who bleeds that much?  Woozy.
June 7
L and K trying to find a photo for Consider: Superheroes.  We scrolled through possibles until we were dizzy and headach-ey.
K suggested these from the Seattle Women's March but though they're great, they seemed too off-topic.  Finally we remembered a good one of K with L's daughter taken two years ago.  Saved.
Then–both feeling brain dead after the last edits and prep for publication, we blanked on a title:  
June 6

Kim and I are in regular communication as we both work on content for EHH.   Sometimes the one hour time difference between Montana and the Kitsap Peninsula is just enough to make things challenging.  And sometimes, it's just Kim's floating sense of time.
May 31
Around a day of meetings, children, and helping her high school daughter with two looming projects, K finishes a draft of blog post "Go to the Limits of Your Longing:"
To L:  "I could keep tinkering with it but it needs a second eye now. Whew. So many directions to go–so many myths, poems, stories and music, etc. I wanted to throw it all in but. . "Power comes not from power everywhere, but from knowing where to put it on. "
(A quote Martin shared with me from which book? Do you know?  And I can't read that Rilke poem at the end without crying.")
There are so many directions to go with this topic–the longing deep inside us, present in so many myths and stories.  Here is a paragraph that was just too much (I mean, where do you stop?  There are endless stories):
 In one of my favorite fairytales, "The Golden Key," the Old Man of the Earth bows over a floor of a dark cave and removes a stone from a hole that plunges away into absolute darkness.  He tells the heroine, Tangle, that this is the way to find what she has been searching for.  She protests; there are no stairs.  The Old Man of the Earth replies, "You must throw yourself in. There is no other way."  She turned and looked him full in the face–stood so for a whole minute, as she thought: it was a whole year–then threw herself headlong into the hole."
Also, this poem by Emily Dickinson from L:  "The Loss of Something Never Felt I."
May 30
After a final edit of "Consider:Past the Headlands," K congratulates L on her changes. . .and the crab returns (see May 1).
May 25
L has put the final edits into her blog post, "What Remains," just published it, and K is linking it on Instagram but has miswritten 'where sorrow and loss' in her characteristic hurry:
L: How to do you edit IG?  It says "where sorrow and Lisa."
K:  Oops, I'll do it.  Poor Lisa.
L:  Poor Lisa, RIP.
May 19, 2017
After many edits on the blog post "Soul-Building?  It's Nitty-Gritty Work," Kim has just made final changes, writing that we can either build our souls or "lie back on the hillside, waiting for the job to be done for us."  Lindsay (in grey) responds, "Other than the fact. . ." and goes on to stick to subject of the edit (but for a brief photo of a delicious-looking fritter) while Kim rambles all over the place with her voice recognition software.  It's just another #notsomindfulmoment for these two. . . .
May 18
After Kim writes a blog post about Keats–She likes the 'suck the teat' metaphor he uses.  Lindsay warns her away:
Back from a crazy day with 14 Kindergartners.  I DO NOT know how teachers do it.  I'm exhausted.

I just read your blog draft.  It's a great start.  I would edit for length and pull a little further away from Keats' metaphors.  First because he uses several.  And second because I find teats metaphors off-putting as a rule (though that's up to you I suppose).  I think a quick explanation of the Soul as a thing that is made between the heart and the world should suffice.
Result:  No teats.
May 8
From Lindsay, after Kim sent her a blog post to edit, with the subject line RE:  YOUR MULBERRY TREES:
Ok dear, I'm going for honesty here as I absolutely expect you to do for me.  Gird up thy loins.
Dun, dun, dun!  The dreaded Mulberry Trees.
This quote, from a letter Jane Austen penned on May 31, 1811, is a harbinger of doom to the writer who has sent her work to a kind friend for critique.  A writer-friend of mine gave it to me; since then it has travelled all over my house, residing close by my computer as a reminder of my own humble state.
Then K sent a packet of Jane Austen postcards to Lindsay for Christmas with this one included.  (You'll note each post here is separated by a mulberry tree.)
May 6
Discussion: what to name our Instagram photos.  Already stricken from the list was the suggestion "Your Daily Dose," which K says sounds unpleasant like castor oil, and "Daily Wonder" which makes K think of white bread in a red and blue package:
May 3
1st Consider gets launched.  L has a kid home sick but completes it; K checks from a hotel room on her way to Spokane.  L initially posts small photo with Consider:
K:  Please remove moss photo.  Makes me think of unmentionable things.
May 2
Morning after Launch Day:  It sinks in just how much work EHH will be.
May 1
LAUNCH DAY:  Tired eyes, happy hearts.
And Lindsay notices the crab picture K posted on Facebook:
"Oh, and I pulled the crab picture.  It looked like a big spider."
April 28
Endless technical matters, endless troubleshooting.  We're exhausted and sick of the computer.
L texts: Pulling my hair out over trying to embed the sign-up form.
April 27
After LOADS of work on our WordPress Template, Tim, L's husband, gives his expert opinion:
K stays up late that night working on new template. . .which does, after all, look much better.
K is a night person; L is a morning person–this works quite well, it turns out.
April 21
Website under construction, and we're trying to find the perfect quote for the Welcome page:
But there is always time for flowers and friendship even when we are immersed in the morass of technology.  We balance the day with one meeting a piece for our 'other jobs–' L at the Episcopal Church and K as an artist-in-residence at her local church. . .and children and gardens and sick dogs and CHILDREN. . . .
"It certainly is hard to be fun of wonder all the time when your kids are ready to hurt each other"  texts K to L. . . .
Late March, Early April
(L to K):  "I keep thinking about EHH.  Can't wait to get this going :).
It all started with L's trip to the PNW to see K. . . .
And with a lovely, long walk on the beach under the grey March sky. . . .

Save